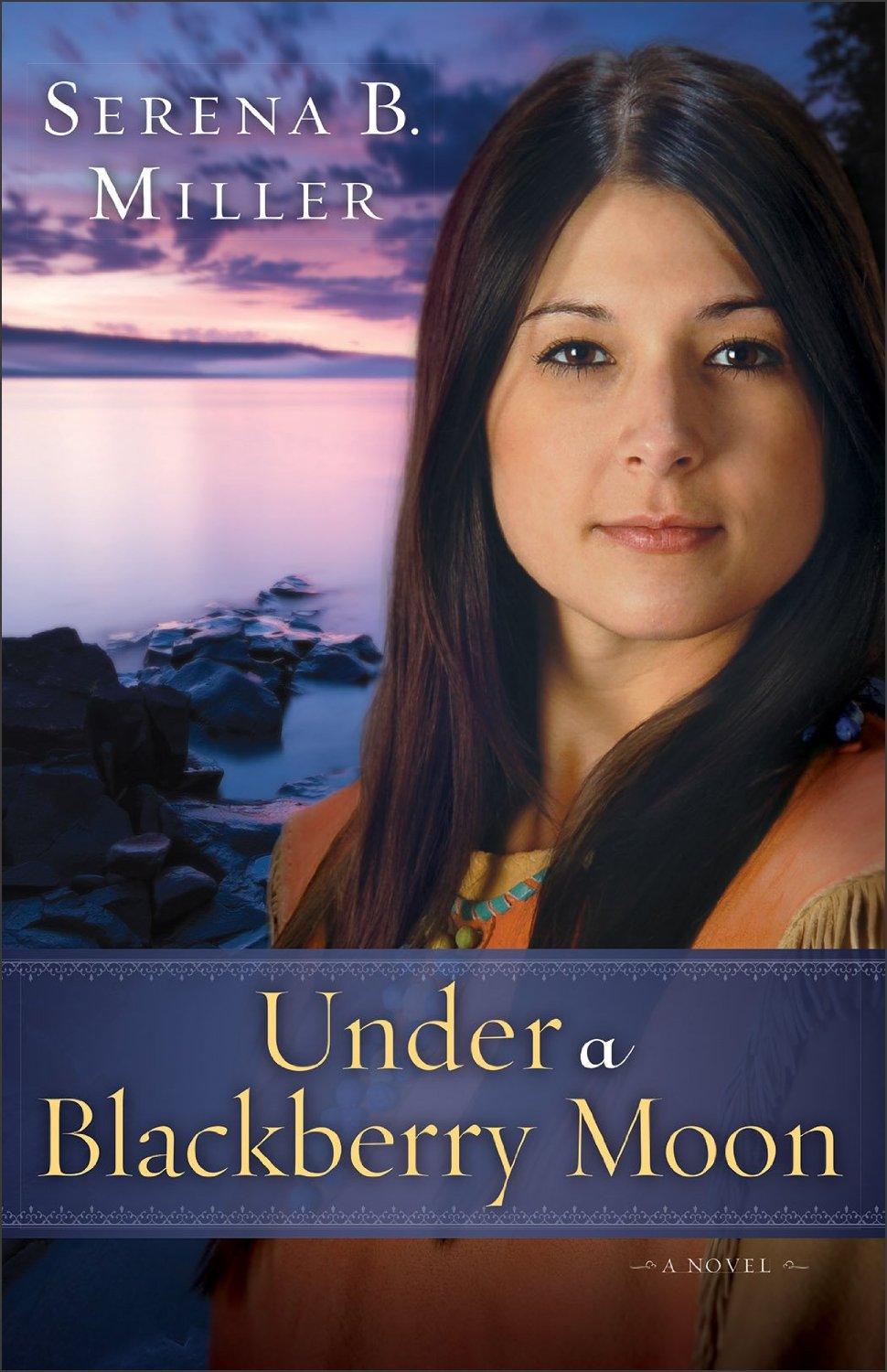 Under a Blackberry Moon
Serena B. Miller
Revel Publishing
October 2013
Fiction, Historical, Romance
Just a few days after she gives birth alone in the Northwoods, a recently widowed young Ojibwe woman stumbles into a nearby lumber camp in search of refuge and sustenance. Come summer, the camp owner sends Skypilot, his most trusted friend, to accompany Moon Song and her baby on the long and treacherous journey back to her people. But when tragedy strikes off the shore of Michigan's Upper Peninsula wilderness, Moon Song and Skypilot must depend on each other for survival. With every step they take into the forbidding woods, they are drawn closer together, until the tough questions must be asked. Will she leave her culture to enter his? Will he leave his world to enter hers? Or will they walk away from a love that seems too complicated to last?
With evocative descriptions of a breathtaking landscape, Under a Blackberry Moon will sweep readers into a wild realm where beauty masks danger and only the truly courageous survive, even as the sweet love story along the way tightly grips their hearts.
This book caught my attention from the very beginning. The whole idea and premise was interesting. historically speaking it was a fascinating read. Michigan and the Great Lakes were depicted in a beautiful way. The plight of the Indians was real and heartbreaking. The characters were fairly well developed and intriguing.
Overall I enjoyed the book, it caught and kept my attention. It was quite contrived in a number of areas but it is a fictional book. The love Skypilot has for Moon Song and the sacrifices he makes for her is very sweet. It's a beautiful picture of what love should look like. Moon Song's struggle with trust and her slow building a relationship with Jesus is precious.
Like many books I've read recently I felt like this book ended very abruptly. We were taken on a slow journey that ended in a marathon. I would have liked a cleaner more thought out ending.
With that in mind, this is an easy and enjoyable read. Miller does her research and it shows. She writes real people that are enjoyable to read. I recommend it!
Available October 2013 at your favorite bookseller from Revell, a division of Baker Publishing Group.
You can find more information at the
author's site
. My thanks to Revell Publisher for providing me with a free copy of this book in exchange for my real and honest review.